What are the best external hard drives on the market today?
External hard drives come in all shapes and sizes. They aren't just for backing up data anymore. We will help you find the best external hard drive for your needs.
We've hand-selected some of the best external hard drives for different use cases to make your selection process easier. 
Note: When you buy through links on our site, we may earn an affiliate commission. Learn more
Help me choose the
best external hard drives
Best External Hard Drive Overall for everyday use
Best Rugged External Hard Drive
Best External Drive for backups and NAS
Best Budget External Hard Drive
BEST EXTERNAL HARD DRIVES FOR YOU:
Best Overall External Hard Drive
Solid-state drives are finally affordable enough to put in portable drive enclosures.
Samsung happens to make some of the best SSDs as well. So, if you need a portable drive that will survive a lot of traveling, the Samsung T5 portable SSD is for you.
1TB Storage Capacity
Up to 540Mb transfer speeds
Shock Resistant
Hardware encryption built-in
+ Fast transfer speeds for everyday use
+ Very resistant against damage from dropping it
+ Very small and highly portable
+ Powered from a single USB port
– Relatively expensive for the amount of storage you get
If you do a lot of traveling and need a portable hard drive that is guaranteed to resist shocks, water, and dust, the LaCie range of external hard drives is for you.
LaCie is known for making hard drives that withstand a lot of abuse.
Buffalo has a solid reputation for data storage solutions in the enterprise environment.
Their technologies and reputation bubble down to consumer products, too. The Buffalo LinkStation is more of a backup solution than an external drive.
Still, due to it being able to connect to any device in the home and its affordable price tag, we recommend this drive as the best external backup drive.
Functions as both an external hard drive and NAS (network-attached storage)
You can access this drive through your WiFi network from any computer
It includes 6Tb of storage space
Built-in DLNA server for media sharing
Built-in BitTorrent client
This drive can act as a private cloud device like OneDrive or Google Drive
+ Lots of storage space
+ Manufactured by an industry leader
– This drive does require an external power plug
If you are on a budget, the Toshiba Canvio Basics is the drive for you. It has tons of storage space for a very affordable price.
The downside is that this drive will suffer from slow transfer speeds. Also, despite its size, the Toshiba Canvio Basics isn't the best travel drive.
Final Words
We hope that this post has been useful and has given you better ideas on what external hard drive to buy base on your needs.
Please do not hesitate to leave a comment on your own experience with any external hard drive, or contact us.
Additionally, you can show your support by following us on social media.
You can also keep up to date when we post new articles on everyday technology news, recommendations, reviews, and how-to guides.
Other related posts: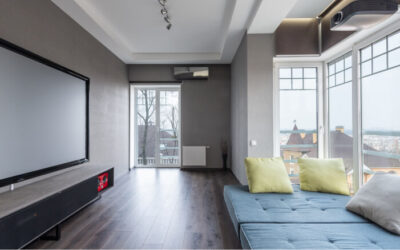 In 2022, the market for projectors is flooded with many high-quality and affordable options, as a result, it can be challenging to find the best projectors…
read more