What are the best VPN on the market today?
The best VPN for you will depend on your main use. We have tested many and shortlisted 4 VPN for different use cases: best VPN overall, best VPN for video streaming, best VPN for gaming and best VPN that's free.
Is VPN easy to use?
Yes, it is a simple 2 step process – select the server location, and connect. Watch this 2 second demo!
Is VPN expensive?
The paid VPN we recommend will only cost you as much as a cup of coffee (*US$2-$6) a month (based on a 24 month term). You can also sign up for a free trial. It even comes with a 30 day money back guarantee!
What about free VPN?
Yes we do have 1 free VPN recommendation, but unfortunately, all the free VPN services we've tested are limited in some ways (servers, data or speed) and can't compare to the paid VPN services.
Note: When you buy through links on our site, we may earn an affiliate commission. Learn more
TOP 5 REASONS:
Why do I need to use a VPN?
1. Some VPN services provide you with more Netflix (and the other streaming) videos
Having a VPN will allow you to access video content that are not available to you locally. If you want to watch more shows on Netflix, Disney+ and other streaming services, you'll need a VPN.
In addition to more video content, many VPN companies optimize their servers for streaming to give their customers fast and reliable connections so they don't experience video buffering problems.
2. Using VPN for better online shopping deals and save more money
With a VPN, you will be able to take your online shopping to another level and get online deals that are not locally available to you locally.
3. Using VPN keeps your data, location and online activities private and anonymous
According to the Software Engineering Institute, in 2020, online threats have increased by 600% and on average, each victim lost $7,000.
By using a VPN, you keep your data and online activities safe from cyber criminals, websites, ISPs or governments who may monitor your online activities from Cisco.
VPN will also allow you to connect your devices safely to any public wifi. It stops cyber criminals from snooping your online activities while on the public wifi and prevent them from stealing your passwords or financial details.
4. VPN enhances your gaming experience
If you are into online gaming, a VPN can prevent DDoS (distributed denial of service) attacks that try to slow your connection speed down.
Some of the VPN services we recommend also optimizes their VPN servers for specific games like Call of Duty, so that you can sometimes get lower pings and latency when gaming online.
You can also access more game servers that may not otherwise be available to you locally. With a VPN, you can play with more friends that play on different servers.
5. VPN lets you access censored content in internet-restricted countries
A VPN is also necessary for those who often travel abroad or live a country with content restrictions to certain apps, websites, social media .
Imagine not being able to get in touch with your family or friends because of these internet censorship.
With a Surfshark VPN, you can access 30 Netflix libraries! (and many more with other streaming services)
Help me choose the best VPN
Best VPN for Video Streaming
Final Words
The use of VPN have become more mainstream. The 2 main reasons people use VPN today are for entertainment and data security.
We hope that this post has been useful and have given you better ideas on what VPN to buy base on your needs. Please do not hesitate to leave a comment on your own experience with VPN, or contact us.
Additionally, you can show your support by following us on social media.
You can also keep up to date when we post new articles on everyday technology news, recommendations, reviews, and how-to guides.
Other related posts: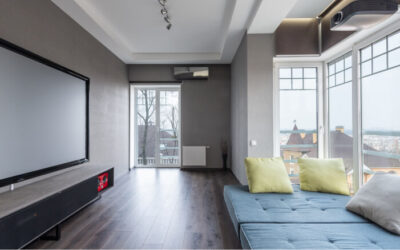 In 2022, the market for projectors is flooded with many high-quality and affordable options, as a result, it can be challenging to find the best projectors…
read more